Heather & Posts
Heather Oakley~ BSc Hons, PGCE, GDL LPC LLB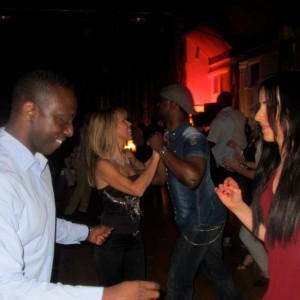 Dancer teacher and promoter of dance
Behind that Salsatricity smile
Heather has always had a love of music and dance and is a University trained school teacher, so running Salsatricity (voted the "Runner up Salsa Dance School " 2011 and Runner up Tropical dance school 2015 ) she has a lot to smile about.
After her first degree in Physical Geography & Geology, she did post grad in teaching, and more recently her law degree conversion course and solicitors exams….and in between a holistic/sports massage course. All have strict professional codes of conduct which she has now transposed onto her dance business.
A university trained teacher Heather taught in some of the top schools in the country and has completed her LPC solicitors exams, so is a well qualified teacher and knows what it is like to be a student and a teacher!
"My love of dance originated from ballet/contempary and tap dance lessons as a little girl, my father teaching me ballroom whilst on family holidays.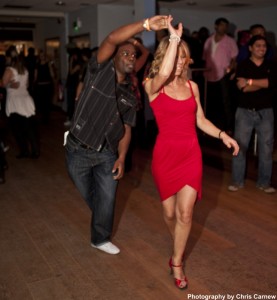 My love of latin music also originated from family holidays in Spain Gibraltar Majorca,and the African drum beat from trips to Africa, especially Kenya whilst living in Aden as a very small child and in my teens by which time my father was an airline pilot so we could travel anywhere in the world for 10%….and did!!
I continued to take full advantage of this during my 4 years at university It was my trips to the Caribbean, Zambia and back to my favourite place on earth I think (apart from home)…. Kenya …which consolidated my love of the African/latin music…salsa is a gorgeous cocktail of them both!!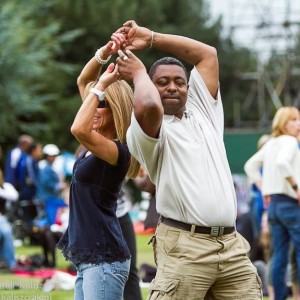 A desire to learn salsa began in the late 1980's…but with other commitments it only materialised after an evening trip to my local gym…..I noticed they were doing classes…I persuaded some friends to join me and so the adventure began!!…"
She was lucky to have an inspirational teacher, to introduce her to salsa and taught her the value of learning the footwork. Since then she has been taught by some of the best in the business, Nelson Batista (who brought salsa over to England in the 1980′s~the godfather of Cuban salsa), Super Mario, Marchant Birch….. before setting up a partnership; originally in response to family and friends wanting to learn the dance. She has been helping and teaching salsa for nearly 10 years. Her first love was Cuban salsa but now can see the attraction of LA too…!!
Dance on the Iranian X Factor @China Whites http://www.youtube.com/watch?v=__iLtKNjYDs&feature=related
Runner up for Salsa School of the year.
Taught actors to dance, and choreographed for a fringe play DANCE CLASS which picked up 4 stars from Time Out.
Took part in teaching the routine in an attempt to break the world record at O2 arena 2012
ENERGETIC…. ENTHUSIASTIC….VIBRANT….WARM…. FRIENDLY.. PROFESSIONAL
& Passionate about dance
all verbs to Describe the club/dance school
Dance is good for the mind the body and the soul, and is for everyone. She is keen to create a professional salsa club which concentrates on the dance ….creating a serious dance school at venue with a large non slip wooden dance floor and a bar with very happy prices…..and fun to practice all the moves you have learnt in the classes….
..much more than a night club….having the night club atmosphere but a place couples and young folk are welcome….and where no one is too good to dance with a beginner!!
SALSATRICITY ✰✰ SALSA ✰✰ KIZOMBA ✰✰ BACHATA plus more
A mix of Salsa styles we concentrate on the footwork and include the Cuban Cross body LA/NY style so you can take your moves and dance at any club.

Heather has taught in schools and colleges so has police checks and years of experience in place as well as dance insurance, and organised 4 large sellout events every year whilst living in Hadley Wood.

Heather has often said:-
"as a university trained PGCE teacher who taught in some of the top schools in the country it makes me smile to think of OFSTED going into some of the clubs!! …..but they don't …..so it really is up to the salsa students to try out as many classes as possible to see what style of teaching suits them because it is supposed to be fun but you are learning a PARTNER dance, so you owe it to all your partners to dance with them…..in time to the music …to the music and have a wonderful dance …you may never get an opportunity with that person again…….you also owe it to those around you to keep yourself and your partner safe and not damage others on the dance floor!!…. xx Love the dance…love to teach xxx"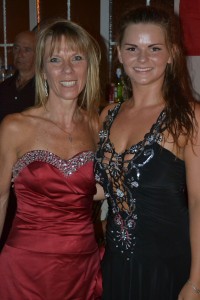 Salsa is an amazing way to spend an evening. Heather has been doing charity and fund raising events for a number of years including Dame Alice Owens School, a demo at the University of Hertfordshire Environmental Day,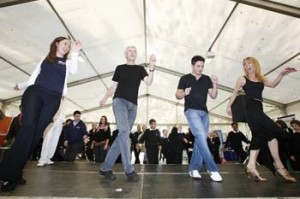 Salsa in the Park in East Barnet, Palmers Green, a lesson and demo for Breast Cancer and a demo at a Caribbean event .
But the best thing about SALSA is …it is for everyone……all ages, creeds, ability and backgrounds…we have top eyes surgeon, students, teachers, hairdressers and lawyers in our classes…it would be lovely if you joined us….if you can walk we can teach you SALSA!!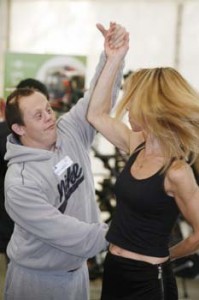 It would be lovely if you could join us
I am a dancer teacher and promoter of dance…and so want to see that smile!! xxx