By Heather | May 14, 2013
RUNNER UP TROPICAL DANCE  SCHOOL OF THE YEAR
✰✰ SALSA ✰✰ KIZOMBA ✰✰ BACHATA✰✰
Plus MORE
CHA CHA MERENGUE or 4th GENRE most weeks
WELCOME TO OUR WEBSITE
Salsatricity for the versatile dancer
07977 016861
EVERY SATURDAY SALSATRICITY usually N20 9EZ
except first Saturday of month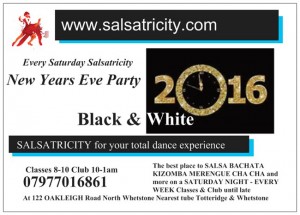 CHRISTMAS & NYE @SALSATRICITY SATURDAYS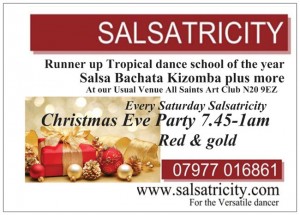 * December 3rd Club De Hav and it could be our last night here Al10 9EU SNOWFLAKE BALL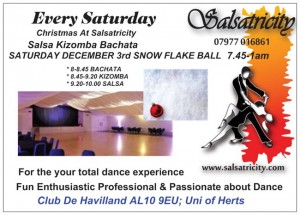 * December 10th RED PARTY All saints N20 9EZ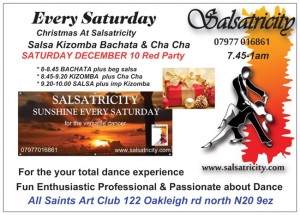 * December 17th GOLD & WHITE PARTY All Saints N20 9EZ 3 levels KIZOMBA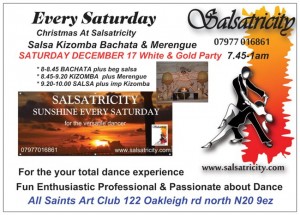 * December 24th CHRISTMAS EVE RED & GOLD N20 9EZ classes and Party
* N Y E GOLD AND BLACK & WHITE NEW YEARS EVE PARTY All Saints N20 9EZ classes and party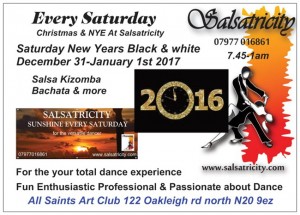 ★ 8-8.45 BACHATA & BEG SALSA
★ 8.45- 9.20 KIZOMBA plus CHA CHA or MERENGUE
★ 9.20- 10.00 SALSA plus IMP KIZOMBA
DANCING until 1am with Licenced bar ..we do not use a bar with a hall attached
https://www.facebook.com/pg/Salsatricity-248006415213337/photos/?tab=album&album_id=1672418112772153
Happy week love from Heather xx
★ 8-8.45 BACHATA & BEG SALSA
★ 8.45- 9.20 KIZOMBA plus CHA CHA or MERENGUE
★ 9.20- 10.00 SALSA plus IMP KIZOMBA
DANCING until 1am with Licenced bar ..we do not use a bar with a hall attached!!
We run a successful dance school and party night every Saturday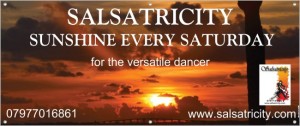 EVERY SATURDAY classes 8-10 Club 10-1am
* 8-8.40✰✰ BACHATA beg & imp✰✰ plus beginners SALSA
* 8.40-9.20 ✰✰ KIZOMBA 2 levels ✰✰  PLUS BACHATA FREESTYLE or 2nd & 4th week of month CHA CHA CLASS, 3rd & 5th Merengue  
* 9.20-10 ✰✰ 4/5 levels SALSA ✰✰ plus KIZOMBA if 2 halls –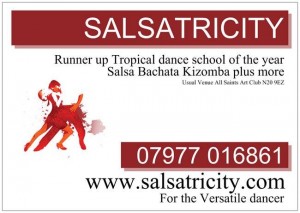 SATURDAYS 
USUAL VENUE N20 9EZ
122 Oakleigh road north Whetstone
Except first Saturday of Month when we are at CLUB DE HAV AL10 9EU
SALSATRICITY
Salsatricity Salsa Bachata Kizomba lessons & club
122 OAKLEIGH ROAD NORTH N20 9EZ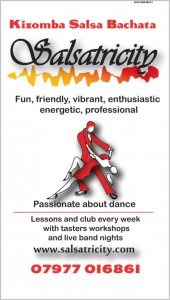 EVERY SATURDAY
classes 8-10 Club 8-1am
Freestyle until 10- 1am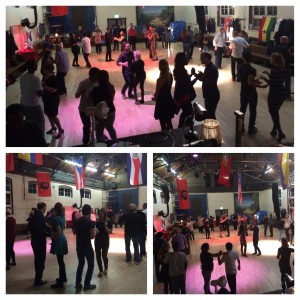 ☆•*¨*•.¸¸¸¸.•*¨*•☆
♫ ♪ SALSATRICITY ♫ ♪
☆•*¨*•.¸¸¸¸.•*¨*•☆
**SALSA**BACHATA**KIZOMBA **
SO MUCH MORE THAN JUST A NIGHT CLUB/PARTY NIGHT
✰✰ SALSA ✰✰ KIZOMBA ✰✰ BACHATA ✰✰ SALSATRICITY ✰✰ SATURDAY
 
https://www.facebook.com/events/278687658902385/
£8/5 entrance plus £2 for the classes 7.45-1am
heatheroakley1@yahoo.co.uk
SATURDAY 7.45-1am
lessons and club
 £8 entrance £5 for students plus £2 for classes
✰✰ ✰✰ ✰✰ ✰✰ ✰✰ ✰✰ ✰✰ ✰✰ ✰✰ ✰✰ ✰✰ ✰✰
SALSATRICITY SATURDAY VENUES & DJS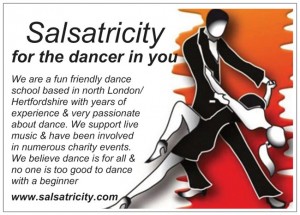 -Friendly crowd
-Latin & Kizomba DJs
-Amazing tracks
-Great dancers
-Professional lessons 8.00-10.00pm
WORKSHOPS/TASTERS/ADDONS AND LIVE BANDS
-Happy bar prices
-large wooden sprung dance floor
car parking..FREE!!
for folk who love to dance 
usual venue
ALL SAINTS CHURCH/ART CLUB
122 OAKLEIGH ROAD NORTH
 Dancing is good for the mind body and soul
And a great way to keep in shape..meet new friends..maintain a healthy bank balance and
Medically proven..Keeps you smarter!
SALSA BACHATA KIZOMBA LATIN AMERICAN, AFRO LATINO
Dance styles include
Salsa, Kizomba, Bachata, Bachata-Tango, Tango, Cha Cha Merengue
Who the classes are for
Adults and young people 12-81 years
Beginners and experienced dancers
Lessons in Salsa Bachata & Kizomba every week plus tasters and workshops in others.
Separate Kizomba and Salsa halls. Wooden dance floors.
Salsatricity also support live music.
♫♪♪ DJ in charge of the Kizomba Kalmm♪♪♫
♫♪♪ DJ in charge of the Salsa Storm ♪♪♫


Fun Enthusiastic Professional..and Passionate about dance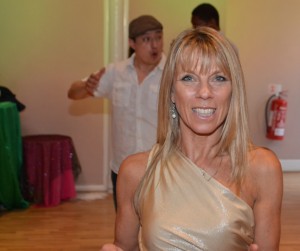 DANCE HALLS
* Salsa/Latin hall: playing salsa Merengue Cha Cha & Bachata the Salsa Storm
* Kizomba room : playing Mainly Kizomba Kalmmm
FUN VIBRANT ENTHUSIASTIC PROFESSIONAL & PASSIONATE ABOUT DANCE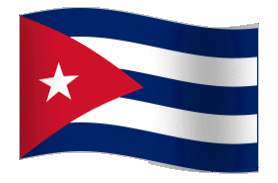 Want to learn to dance or find that special dance for your first dance?…every week we have SALSA BACHATA & KIZOMBA lessons…we are not just a party night with token or ad hoc lessons…we have a full bank of lesson every week…a dance school before the party ..in at least 2 separate halls with 2 Djs when at N20 9EZ…. so you know we are serious about dance and teaching you to dance…

TOP INTERNATIONAL DJs on ROTATION in SALSA & KIZOMBA HALLS 
SERIOUSLY SALSA BACHATA & KIZOMBA@SALSATRICITY classes & Club EVERY SATURDAY
* NO PARTNER REQUIRED…PLENTY HERE!!
* NO SPECIAL CLOTHING OR FOOTWEAR NEEDED(JUST SOMETHING YOU FEEL COMFORTABLE IN – ITS A WORK OUT!!)
* GUYS~LOTS OF OUR MEN BRING SWEAT TOWELS AND SPARE TOPS!!
* TEACHERS WILL BE AVAILABLE FROM 8.00PM ONWARD TO HELP YOU DECIDE WHICH LEVEL YOU SHOULD BE IN (and after class so grab them for a dance).
We have a LESSON PLAN on the web www.salsatricity.com
Would be lovely to see you, what ever level you are at we will lift it and you will enjoy!!
✰✰✰✰✰✰✰✰✰✰✰✰✰
OUR SATURDAY NIGHT DANCE SCHOOL & PARTY NIGHT
More than just a party night~serious about teaching and lifting your dance.
Where
* Cuban meets cross body
* Salsa meets Kizomba Bachata plus more
* London dancers meet those from the South East and beyond
FUN VIBRANT ENTHUSIASTIC PROFESSIONAL & PASSIONATE ABOUT DANCE
FOR OUR SPECIAL NIGHTS/EVENTS please see SPECIAL PAGE
*********************
07977016861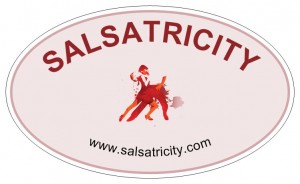 Topics: Bachata, Bachata Tango, beginners salsa, cha cha lessons, dance classes, dance schools, dancing until late, Kizomba, kizomba classes and DJ, Kizomba room, large wooden dance floor, live bands, London salsa, Rueda, salsa classes london, salsa club, SALSA hall and kizomba room, Salsa London, Salsa South East, salsa uk, salsauk, Saturday night, Saturday night Salsa, structured salsa classes, uk Salsa, Uncategorized, workshops, workshops in dance | Comments Off on ✰✰ SALSA ✰✰ KIZOMBA ✰✰ BACHATA ✰✰ SALSATRICITY ✰✰